Built

Through a collaboration of Museum professionals,
AMLABEL designed and built a new, innovative,
green-initiative ecosystem for gallery signage. 
Fully Wireless Paper Display
AMLABEL is a digital replacement to existing gallery paper display labels.

Through the use of existing Wi-Fi networks and a customized CMS platform designed from the ground up, AMLABEL allows museums worldwide to manage and display gallery and exhibition object content on our pristine e-paper design.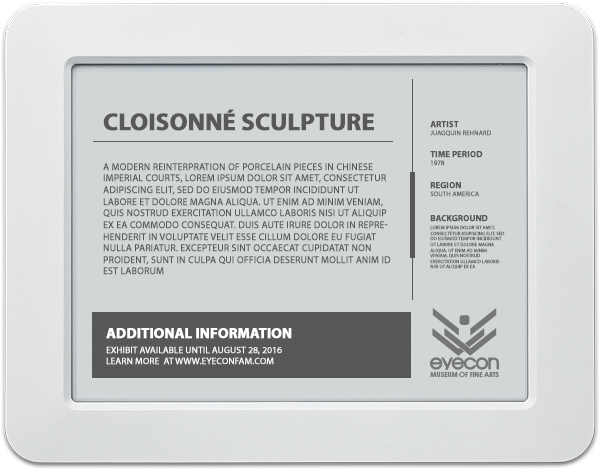 BECOME AN AMLABEL INSIDER